Kanhar Update: Government failed to Produce Forest Clearance of Kanhar Dam
---
Press Release: Update from NGT hearing dated 12th March, 2015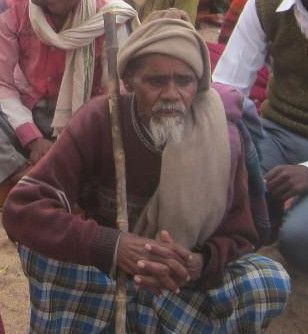 The Ministry of Environment, Forests and Climate Change has filed its reply before the National Green Tribunal confirming that there exists a confusion with respect to grant of forest clearance diverting 2500 acres of forest land for construction of the Kanhar dam. The Ministry has defended itself claiming that the Forest Clearance dates back to the time when the Ministry was not in existence and therefore the files pertaining to the same cannot be traced. However, it has shifted the burden of proof on the State of U.P. indicating that a letter dated 28.8.1980 by the
then Ministry of Agriculture implies the grant of FC and must be produced by the state.
The state in defense has filed a bunch of letters which according to them refers to the grant of forest clearance. However, the state has failed to produce the letter dated 28.8.1980 which is claimed to be the FC granted to the project.
The court observed that :
Learned counsel appearing for MoEF submits that the original letter of 1980 granting Forest Clearance to the Project Proponent is not available in the records of the MoEF. Similar stand is taken by the Project Proponent. However, both of them submit that the preceding and subsequent transactions establish that clearance was granted.

.....

Since it is a matter of fact and has to be determined on the basis of record and evidence produced by the parties, we grant liberty to the Applicant to file Replies to this Affidavit, if any, within three days from today.

We also make it clear that one of the contentions raised before the Tribunal is whether it is an ongoing project for number of years or it's a project which still has to take off and which law will be subsequently applicable today. Let the Learned counsel appearing for the parties also address to the Tribunal on this issue on the next date of hearing.
Ms. Parul Gupta appeared for the applicants while Mr. Pinaki Mishra and Mr. Vivek Chhib appeared as counsel for State of U.P. and MOEFCC respectively.
The matter is now listed for two days- 24th March, 2015 and 25th March, 2015 for arguments.
For the order click here
For all order and updates on Kanhar dam click here
Tags: Ministry of Environment, Forests and Climate Change, Forest, Kanhar, Litigation, National Green Tribunal, Uttar Pradesh